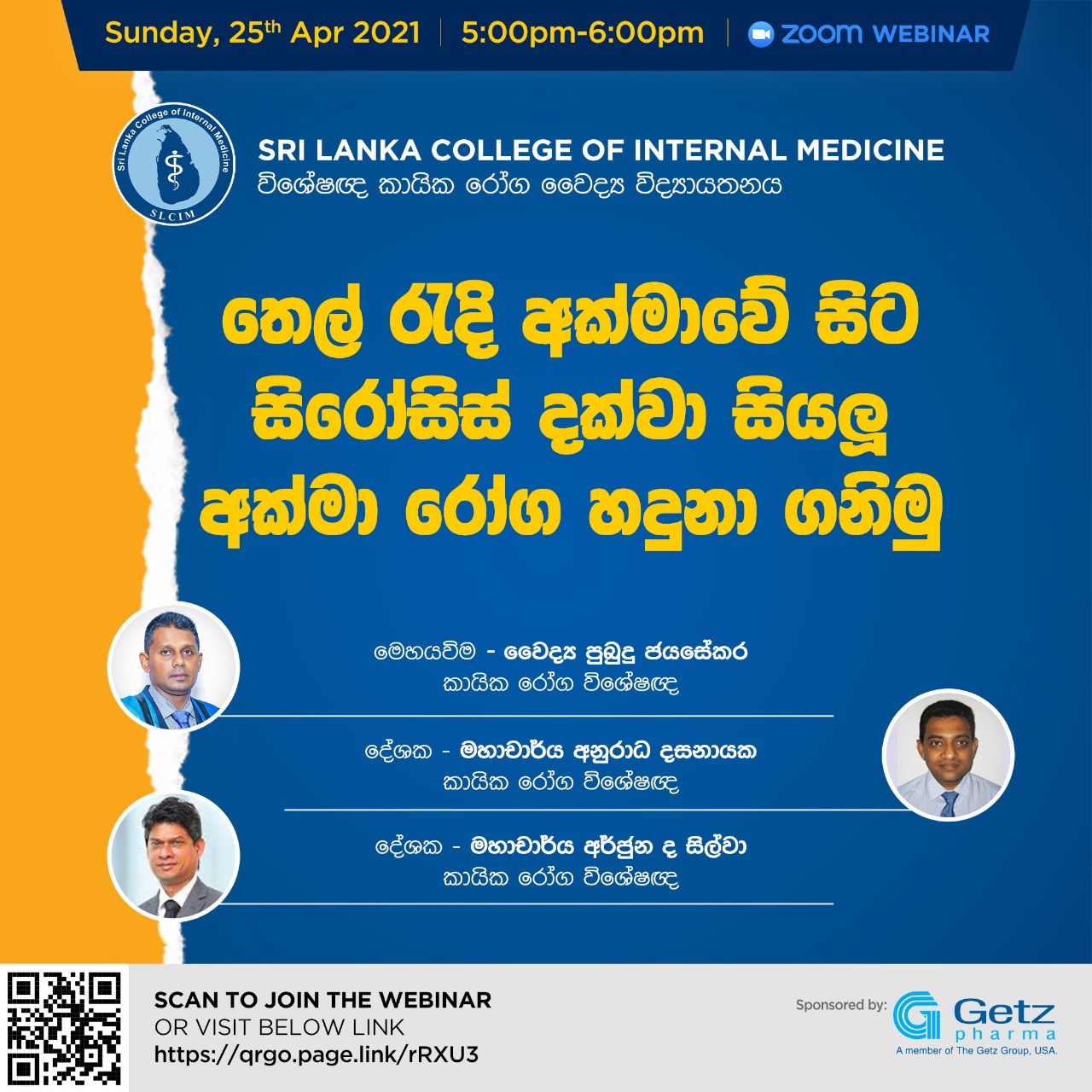 Public Webinar on Liver Disorders : From Fatty Liver to Cirrhosis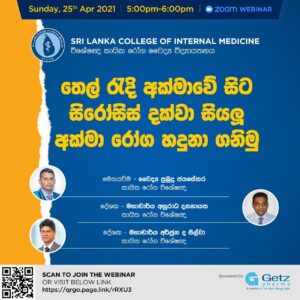 Zoom විද්‍යුත් දේශනයට සහභාගි වීමට ඔබට කෙරෙන ඇරයුමයි:
දිනය‍ – 2021 අප්‍රේල් 25 වන ඉරිදා සවස 5 සිට 6 දක්වා
මාතෘකාව – තෙල් රැදි අක්මාවේ සිට, සිරෝසිස් දක්වා, සියලු අක්මා රෝග හදුනා ගනිමු.
පහත සඳහන් වෙබ් අඩවිය ඔස්සේ දේශනයට සම්බන්ධ විය හැක
You are invited to a Zoom webinar.
When: Apr 25, 2021 05:00 PM Sri Lankan Time
Topic:  Liver diseases : From Fatty liver to Cirrhosis.
Please click the link below to join the webinar: